Completely AWESOME! My son left wanting another lesson, coaches are Incredible and actually take the time to teach even the smallest details.
Highly recommend this service. We got exactly what we wanted from the program. As we went into it he asked what we were looking to get out of this service. Overall I'm pleased with the service. This is definitely a program I recommend for players of all ages.
DREAM Team Sports Training Facility: Our Mission
DREAM Team Sports Center Facility is here to sharpen your skills and help you perform your best! We provide unique training for our players through our technology software Rapsodo. Our Coaches work with the players to help them understand how to improve their game while teaching them life skills they can use outside of baseball. We help players learn hitting techniques, the art of pitching, learn how to catch every ball that comes their way and build up their strength and endurance for games! No matter if you are currently playing on our team or are just wanting to sharpen your skills we have areas you can rent out to build your skills. We also offer private lessons with our coaches.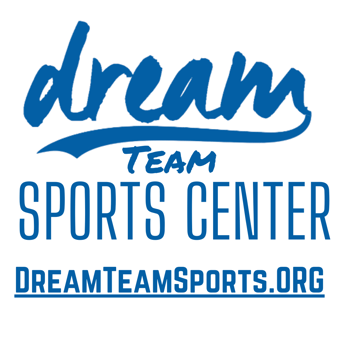 Our Facility
Our facility includes:
Conditioning Area
Cages 1-5: 50 ft Hitting
Cages 6-8: 65 ft Hitting/Pitching Cages
Cage 9: 65 ft Pitching Tunnel (2 mounds & 2 pitchers pockets)
We do offer lessons with one of our coaches, or even just Cage rentals to come and strength your game!