Welcome to DREAM Team Sports Training Facility!
We are so excited to have you come join our facility! Your next step with us is to create an account to book rentals and lessons, with EzFacility. If you need help going through the process we have some step by step videos and pictures below.
How to Create an Account:
Step 1: To register with EzFacility, please click here and it will take you to EzFacility where you will need to create an account, if you are new to our facility or login to your current account. You will follow the prompts on the screen.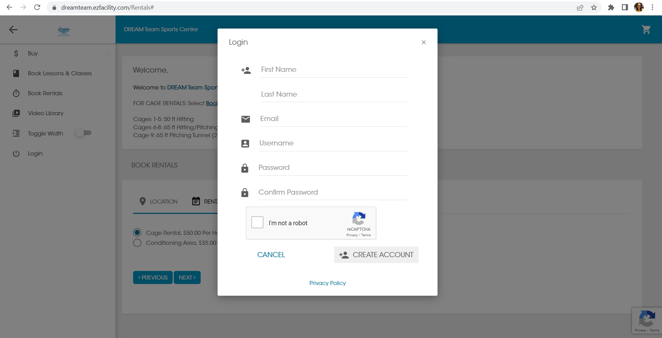 Step 2: Go to your email and open the email titled "Registration Confirmation" then click complete registration.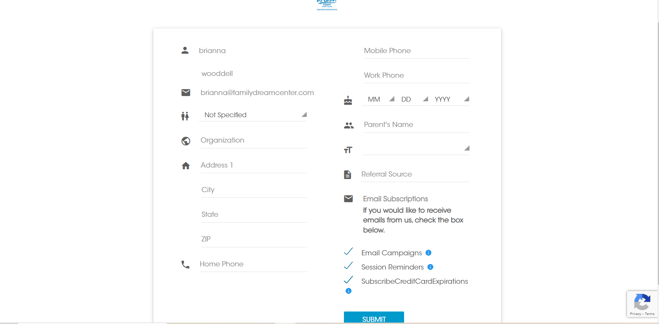 Step 3: Once the screen loads you will then fill in all of the information and click submit. Then you will have created an account!
How to Book a Cage Rental:
Step 1: Click here and login to your account
Step 2: Once logged in, click on "Book Rentals" once you are there you will be able to see a description of the cages.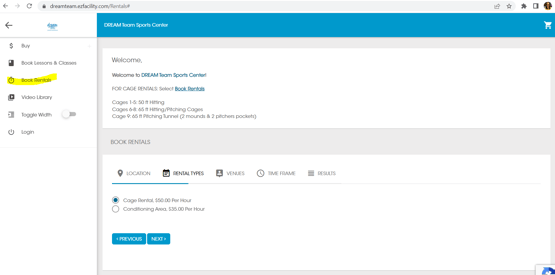 Step 3: Then click next, select the cage you are wanting to rent then click next.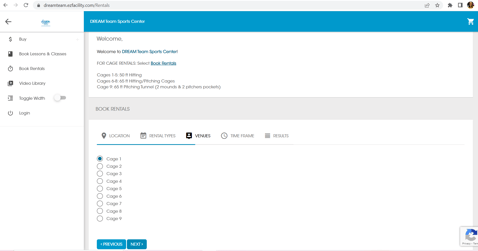 Step 4: Select the date, rental time and click next
Step 5: You will then be able to see all of the available times on the day you have selected, you will then select which time you want your rental to start and click book.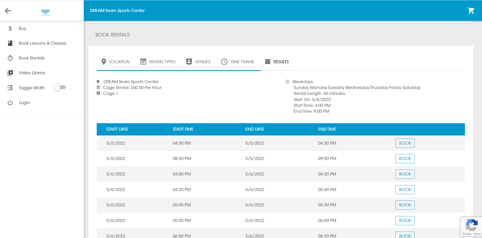 Step 6: Next, you will put in all of the checkout information to complete the process then select complete checkout.
How to Book a Private Lesson:
Step 1: Click here and login to your account.
Step 2: Once logged in, you will click on book lessons and classes on the left hand side.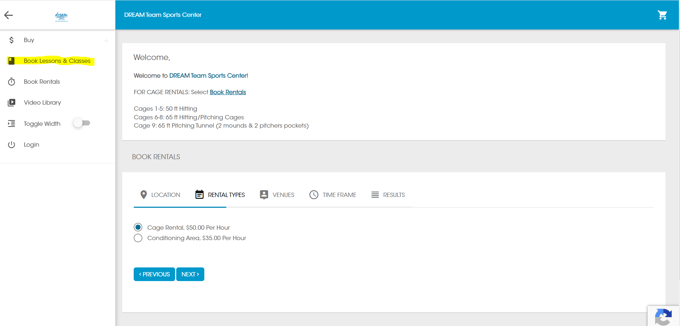 Step 3: Click on the time slot on the day and time you are wanting to book. Then Click buy package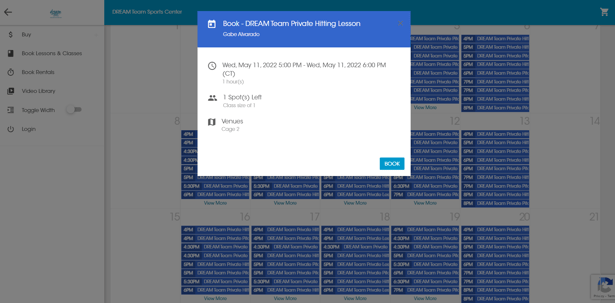 Step 4: On the next screen click on the same lesson that you had previously selected and click on buy
Step 5: You will then put in any coupon codes you have and follow the prompts to check out. Once you have completed all information you will click on complete checkout.