Rapsodo Baseball Training & Tracking Software
How does the Rapsodo software help youth players?
At DREAM Team Baseball, we use Rapsodo because it helps to assess & refine (with the help of a coach or instructor) technique of youth hitters and pitchers; it's often said that it's "better to assess than guess" and Rapsodo provides intuitive, real-time measurements to help build better technique. Rapsodo is used by all 30 MLB teams and found at more than 1,200 colleges and facilities across the United States and DREAM Team is proud to be one of a handful of youth organizations in the Dallas-Fort Worth area that offers this cutting edge technology to our players!
The Rapsodo Hit Tracking software (similar to a golf swing simulator) helps measure their swing outcomes & allows our instructors to fine tune their swing mechanics!
Hitting Metrics that we'll focus on with the Rapsodo:
*Hard hit %-consistent contact
*Launch angle-measures line drives vs. hitting ground balls
*Direction-ideally you want to hit balls from gap to gap
*Volume of hits-you want them gap to gap
*Hit classifications-for fun
*Launch angle by exit direction-are they hitting line drives to both sides of the field?
Pitching Metrics that we'll focus on with the Rapsodo:
*Location, location, location: Know exactly where each pitch lands in or out of the strike zone & how to hit your spots.
*Analyze your pitching mechanics rep after rep in slow motion with immediate video feedback and Rapsodo data overlay.
*Understand pitching movement (aka pitch tunneling): Get release point and ball flight comparisons for different pitches.
*Understand Pitch Design as it relates to certain pitch grips which makes the pitcher more confident in understanding how pitch grips affect movement and pitch outcomes.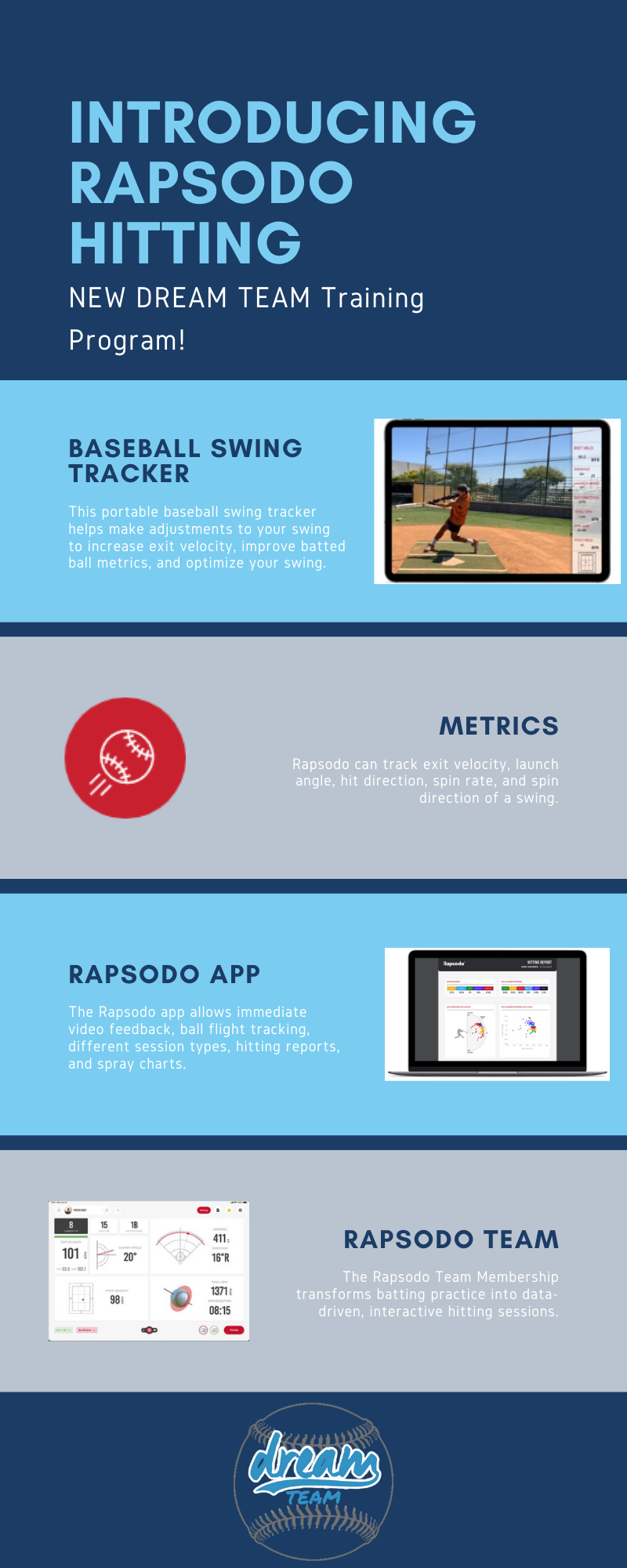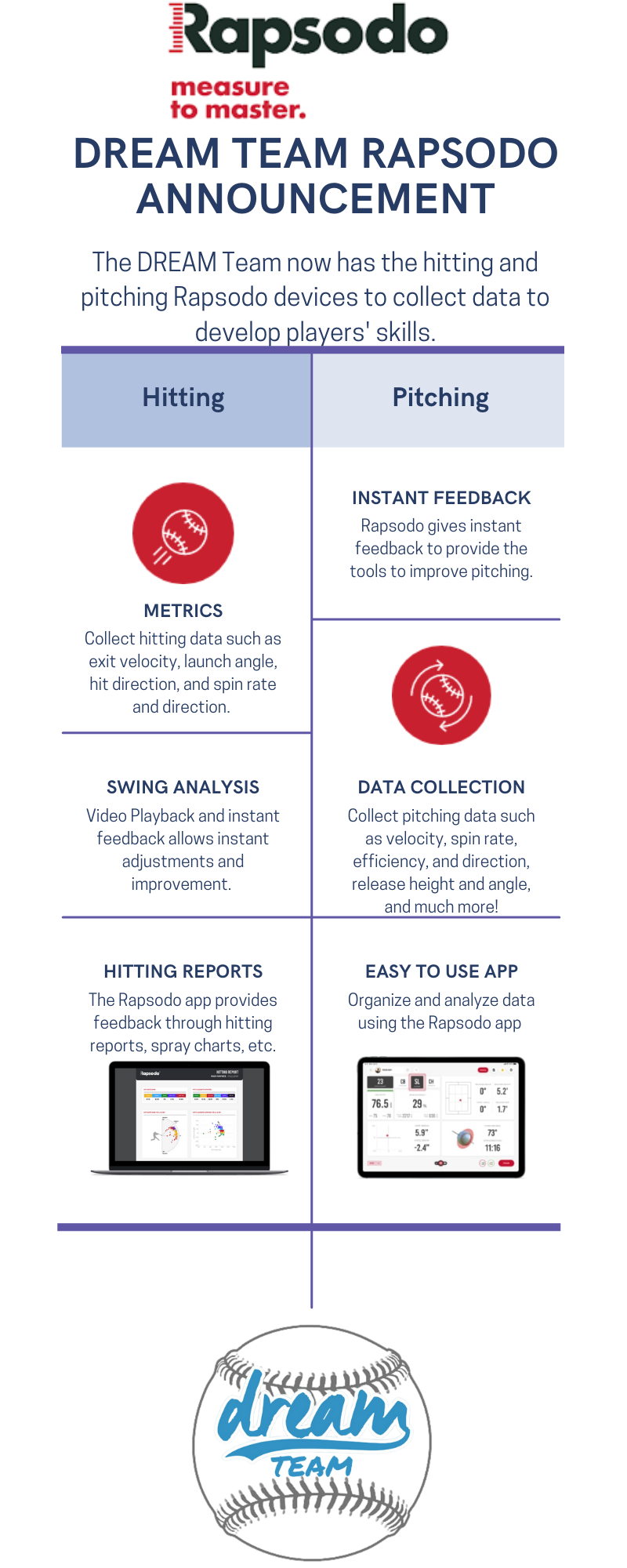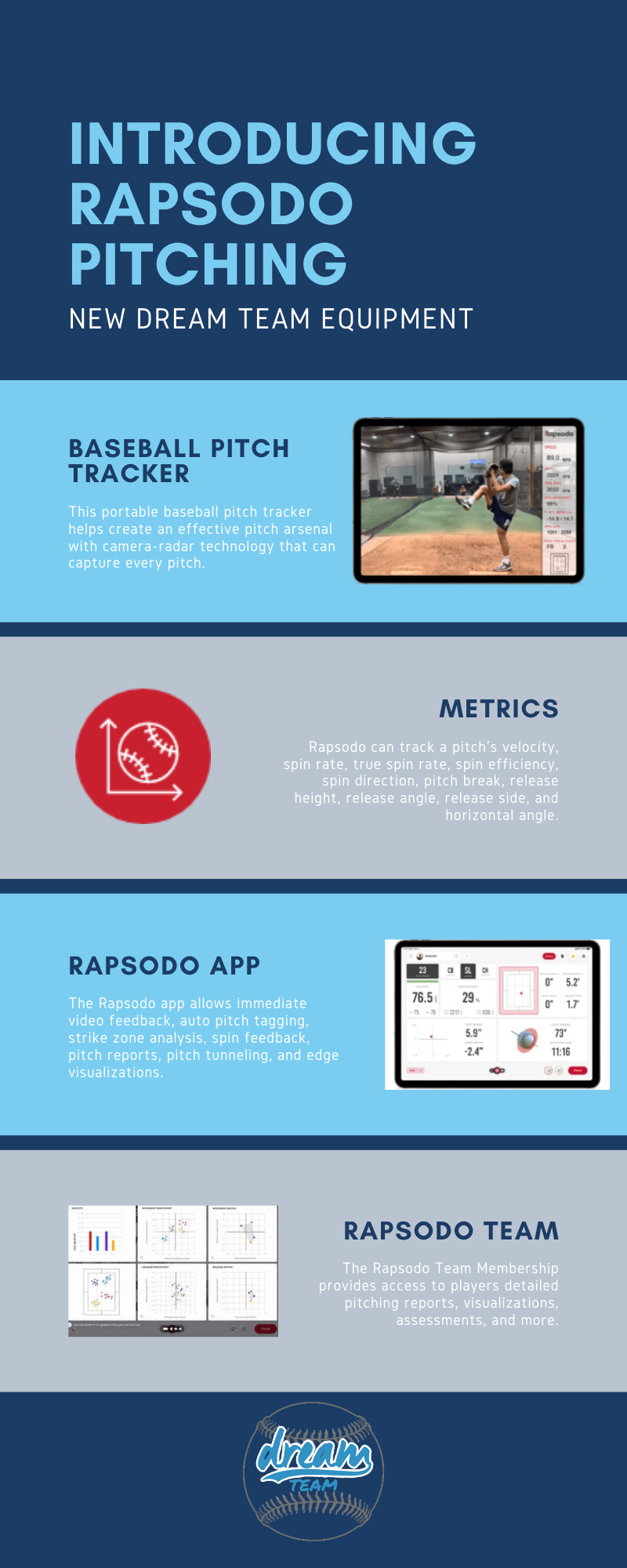 Rapsodo RapScore
RapScore is a quantifiable player development and evaluation tool that can be used to track player performance over time. It takes a player's raw data and shows their strengths and weaknesses as well as how they rank against their peers.
RapScore uses Rapsodo's existing HITTING and PITCHING technology to quantify a player's personal metrics, and utilizes the principles of the 20-80 scale to rank players amongst their peers and evaluate performance. RapScore's pitching algorithm compares an individual's pitch metrics to the ideal form of that pitch type. At the end of the session, a player's RapScore is calculated based on dynamic weighing of the pitches thrown. Hitting RapScore is determined using a player's max and average exit velocity as well as launch angle throughout a certified session. These session metrics are compared by the athlete's level and accurately placed on the 20-80 scale.
How does Rapsodo Hitting & Pitching software really work? Watch these videos for a tutorial.
Our Instructors are Certified & Trained to effectively teach players using the Rapsodo methodology.
DREAM Team believes that our instructors must be qualified to teach and get the most out of every moment when instructing players.
DREAM Team Rapsodo Instruction includes:
Providing notes to the player's parents post instruction in Setmore & recording those notes for future follow up
Providing slow motion video feedback with Rapsodo data overlay in the Rapsodo Diamond app (under the parent's login)
Following up with each player in the Training Track (if the player is registered) with DREAM Team to ensure that they are progressively improving in their technique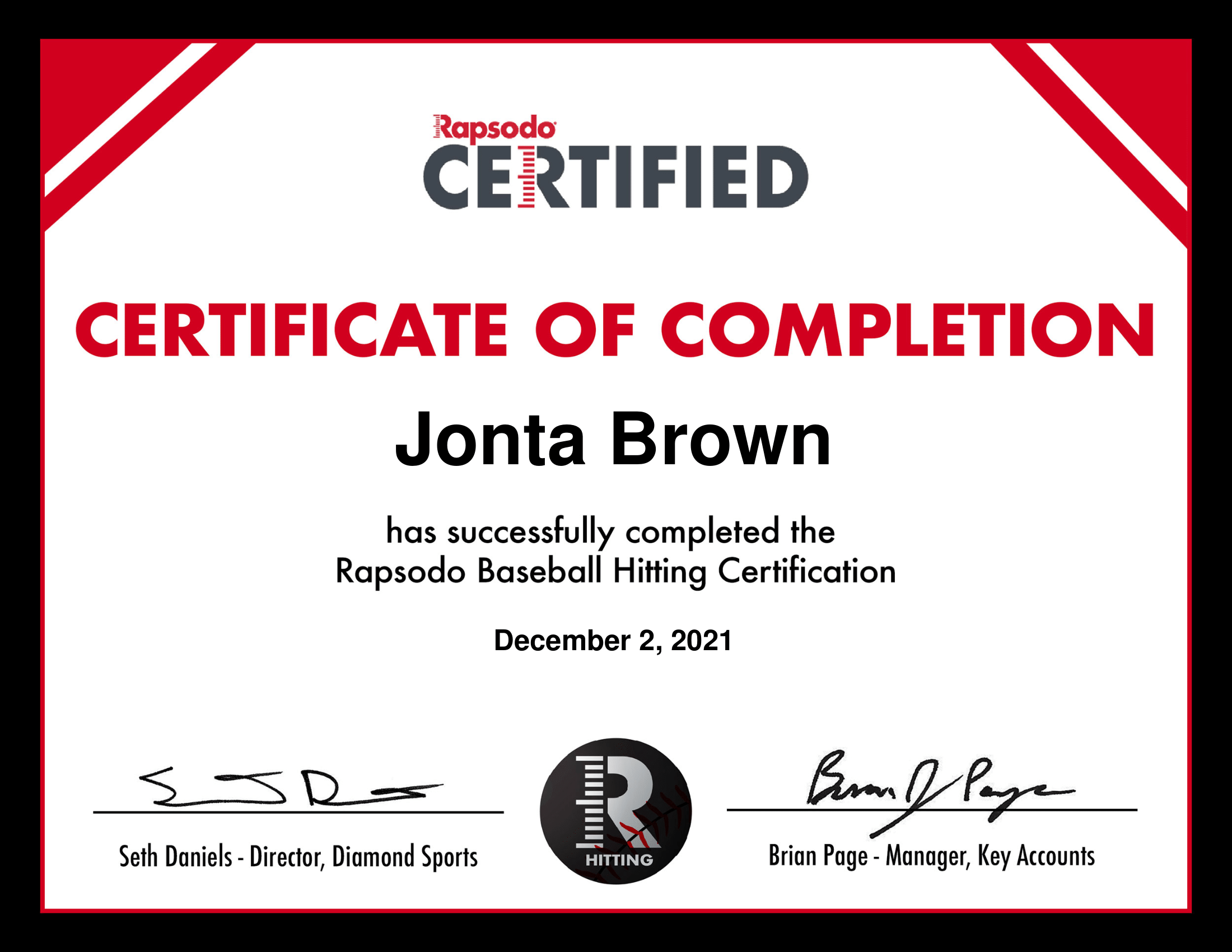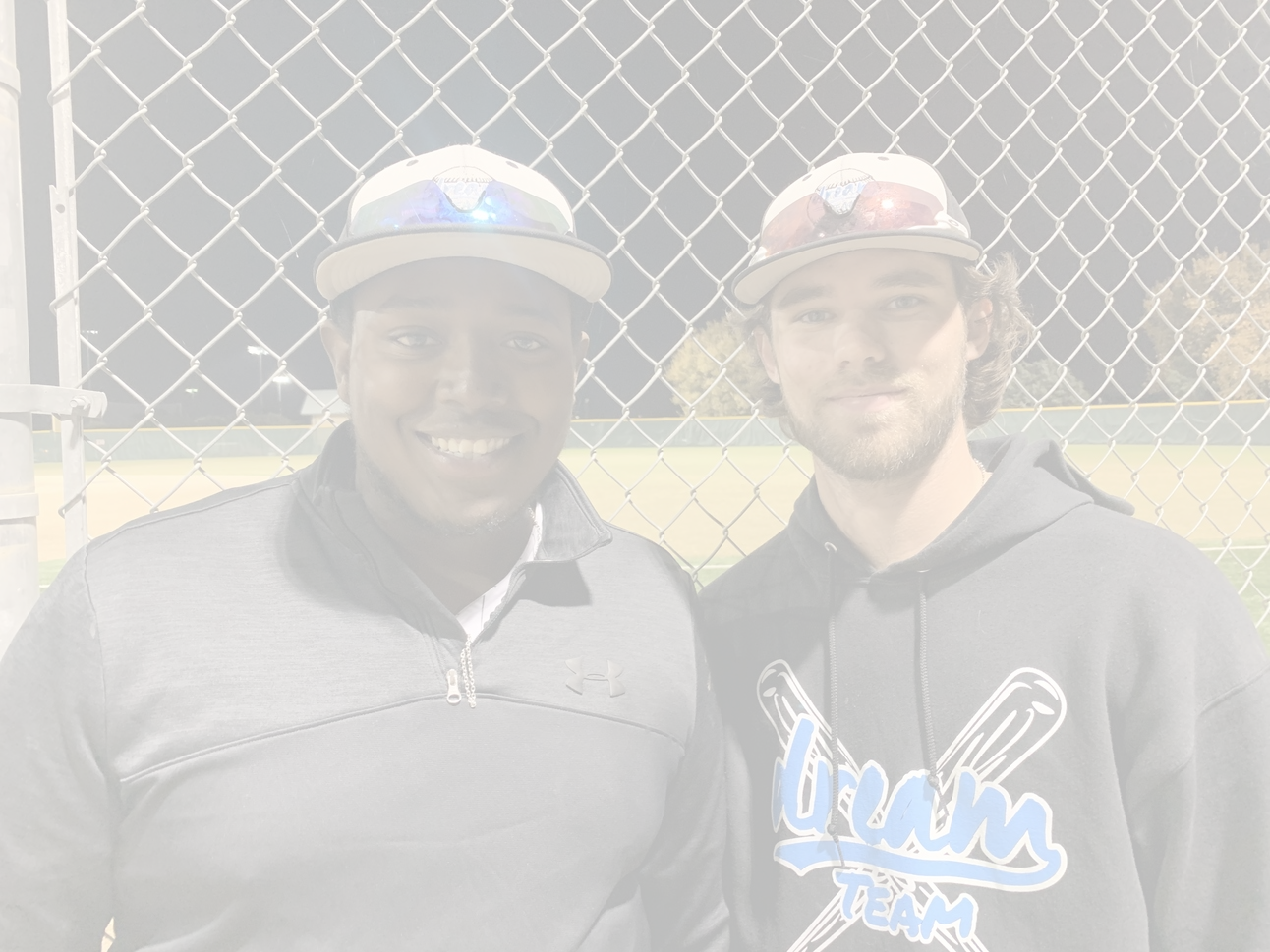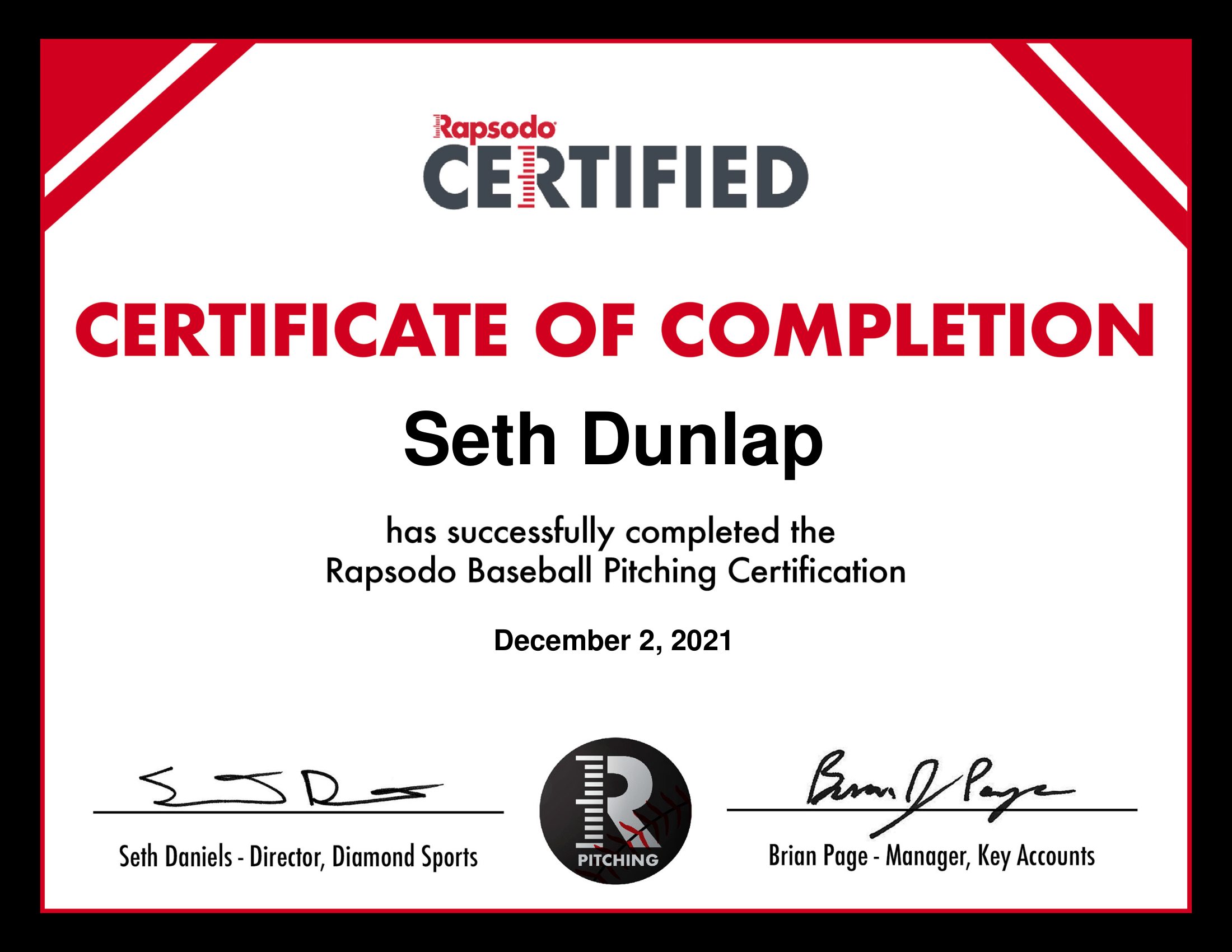 I want to sign up for Rapsodo!