Home
Family D.R.E.A.M. Center is a family-focused center that offers excellent training in the areas of Dance, Recreation, Education, Arts, and Mentoring. (D.R.E.A.M.) It was founded by Patrick and Rachel Moraw (seen below) and was opened in the Spring of 2014.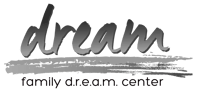 Patrick and Rachel (and their team) desire to have a facility in the metroplex that offers multiple programs without compromising outstanding professional instruction.
DREAM Dance Conservatory is our FDC dance department. DREAM Conservatory is dedicated to keeping a wholesome and value-centered atmosphere, so our music and costuming selections are very age-appropriate and parent-approved. We also strive to maintain the integrity of the true art of dance. At DREAM Conservatory, we believe that dance is an art form that should be available for all children. Dance Movement class is a class designed specifically for children with special needs.
DREAM Recreation covers a variety of exciting programs:
Fun with our Fitness Fanatics
Tumble Lessons
Birthday Parties
Camps
DREAM Education currently offers etiquette classes that use sound moral principles to train your son or daughter in the social graces. An important outcome of this class is learning respect and practicing consideration for others. DREAM Education will soon be implementing homeschool group sessions, tutoring, and speech therapy.
At the Family D.R.E.A.M Center we understand that exposure to fine arts at an early age increases artistic knowledge, skills, and creativity while enhancing emotional, social, cognitive, and physical development.
DREAM Art offers various fine art lessons/workshops:
Piano lessons
Guitar lessons
Voice lessons
Art classes/workshops
Drama classes/workshops
DREAM Mentoring provides tools for growing the whole person. We believe it is important for the mind, body, and spirit to be healthy. With the media today and fast-paced stresses/demands on families every day, it is easy to get disconnected and float through our duties. Through one-on-one family mentoring, seminars, and special workshops, we desire to provide families with some essential equipping tools. DREAM mentors are highly educated and have tremendous life experiences.