Meet the D.R.E.A.M Team!
Rachel Moraw (Owner/FDC Programs Director/Instructor):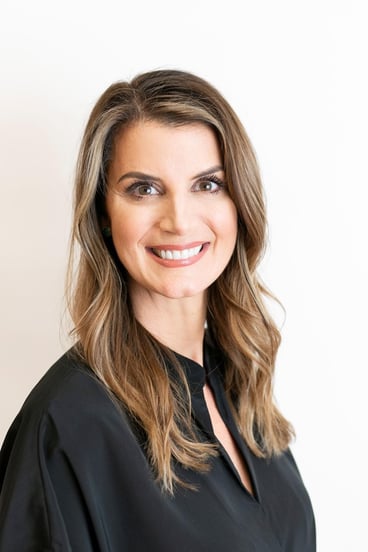 Rachel Moraw is the co-founder of the Family D.R.E.A.M Center, the creator of DREAM Dance Conservatory, and DREAM Barre Fitness. Rachel began training in all styles of dance at a young age; by the time she was a teenager, Rachel was awarded a scholarship to the University of Iowa's youth ballet program. She went on to study dance at Oklahoma City University on a dance scholarship, and completed her degree at the University of Iowa graduating with honors receiving a Bachelor of Fine Arts in Dance. Rachel has danced professionally with companies such as The Core, Pax Fiat, and Dancers in Company. Rachel was also a founding member of the non-profit Firefall Dance Theatre. Firefall Dance Theatre performed around the United States and internationally, as well as, taught numerous dance workshops and classes. She has studied under some of the legendary master teachers in New York, Chicago, and with the Dallas Metropolitan Ballet during their summer workshops. In 2001, she founded Kingdom Dance Kids where she and her staff instructed over 1,000 students in 28 schools for the last 12 years. Rachel is well known for her motivating and inspirational children's dance programs. During her teaching career, Rachel became active in the fitness industry. Rachel is Pilates certified, AFFA certified, as well as taught group fitness at Lifetime Fitness and 24 Hour Fitness. After training and teaching in gyms for 6 years and missing her ballet workouts, Rachel stumbled upon barre classes and fell in love with the concept of fusing stretching, ballet, and pilates. Rachel took her years of dance and fitness techniques to put her own twist on barre. Rachel and her husband, Patrick, co-founded Family D.R.E.A.M Center and have three beautiful children, Ayla, Josiah, and Judah.
Patrick Moraw (Co-Owner/Development Director):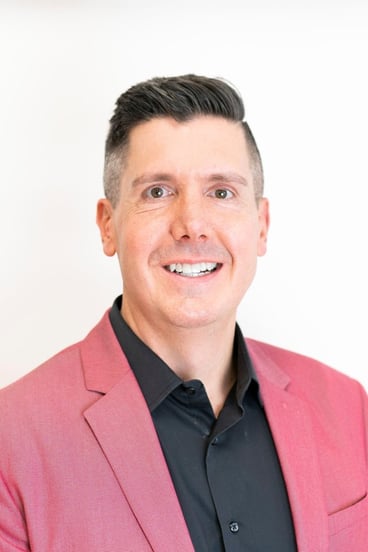 Patrick Moraw, co-founder of the Family D.R.E.A.M Center, is a Summa Cum Laude graduate of Southwestern Assemblies of God University with a double major in Christian Education and Pastoral (Church) Ministries. Patrick has an extensive background (and passion) for working with kids and youth as he has served as Youth Pastor/Chaplin and Vice Principal for a total of nine years (at two different Churches/Christian Schools). In 2003, the Lord led Patrick into the marketplace where he has developed and built a national/international presence for an innovative bank technology/fundraising software company named Paperless Transaction Corporation. He has served as Vice President of Sales and Marketing for Paperless Transaction Corporation and has led efforts to partner with local organizations/churches to internationally known organizations/ministries in the areas of fundraising and donor management. Paperless Transaction Corp. has twice been featured in the Dallas 100 Entrepreneur Awards (at SMU in Dallas) and has spoken at Christian Leadership Alliance and many other conferences/forums across the nation. Patrick's role with the Family D.R.E.A.M. Center is as a founding leader (along with Rachel) of the vision of the Center and Patrick helps oversee the web/marketing strategy for the D.R.E.A.M. Center.
Kelly Norman (Dance Competition Director):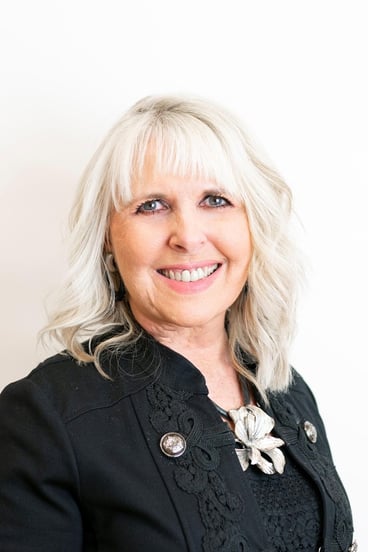 Kelly Norman is a well-known dance instructor and accomplished choreographer in the DFW area. She began her dance training at the age of five under the late Jimmie Ruth White where she was a competitive soloist and company member at the Spotlight Dance Studio for thirteen years. She is extensively trained in jazz, ballet, lyrical, tap, hip hop and drill team. Kelly was the Captain of her high school dance team where she later went back and directed the team for five years. She has a bachelor's degree in Dance from Texas Woman's University and performed with Dance Energy Repertory Dance Company while she was in college. Kelly is the former owner of the award winning Plano Dance Force dance studio where she was the Director and Choreographer for sixteen years. She was an instructor at the United Performing Arts Company for three years where she was a Company Director and teacher. Kelly's dance companies and dance teams have won many awards for their outstanding technique along with winning numerous regional and national titles. She has taken her dancers on dance tours in New York, LA, New Mexico, Florida, and the Bahamas where they danced on cruises for Disney, Carnival, and Royal Caribbean along with performing at Disneyland, Disneyworld, California Adventure, and Universal Studios. Dancers under Kelly's direction have been awarded scholarships, top honor awards, and titles at numerous dance conventions and competitions. Many of her students have gone on to pursue a professional career in dance. Kelly is currently on staff at the American Dance Drill Team School where she is a head judge, instructor, choreographer, and master teacher. She is also the Jazz and Hip Hop Curriculum Director there and has been with the company for over twenty years. Kelly has had the privilege of taking master classes from some of the top choreographers in New York and LA over the past twenty years such as Joe Tremaine, Doug Caldwell, Ray Leeper, Wade Robson, Gus Giordano, Mia Michaels, Brian Friedman, and Tyce Diorio. Kelly is excited to join the DREAM Team at the Family D.R.E.A.M. Center as the Competition Team Director as well teaching jazz, lyrical, & hip hop classes. She has been teaching dance for over twenty years, and has devoted her life to sharing her love for dance with her students! She is married to her high school sweetheart Mark and has two sons, Chase and Grayson!
Chane Coleman (Office Manager & Fitness/Tumble/Dance Instructor):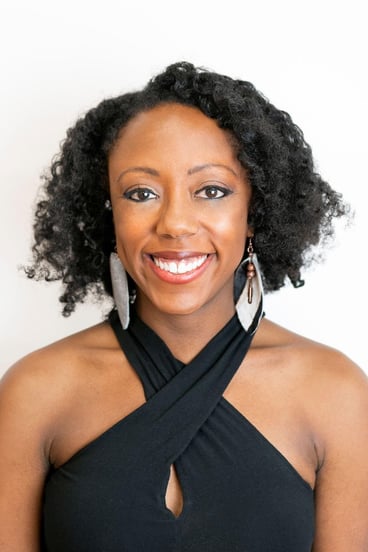 Chane' began dancing at the age of 2 and never stopped. She competed for Ultimate Dance as a member of the elite company and was a founding member and Captain of the Summit Sapphires drill team. After high school, Chane' attended Sam Houston State University where she majored in dance and minored in business. During her time there she was able to dance with Dr. Cindy Gratz, Mellissa Wynn of Dangerous Lorraines Dance Theatre, Kista Tucker of Tucker Insights, Emmy nominated couple Dionne and Andy Noble of Noble Motion Dance, Paul Taylor's jr. company Taylor 2, and many, more. During her time there she was able to receive multiple scholarships including the prestigious XTE Outstanding Student Choreographer 2007. Throughout her dance career Chane' has had the opportunity to study many different styles of dance including ballet, tap, jazz, modern, clogging, lyrical, contemporary, jazz funk, hip-hop, and several styles of afro-carribean technique. She is very excited to share her lifelong love and passion for dance with the students of the Family DREAM Center.
Michele Blakey (Dance Instructor):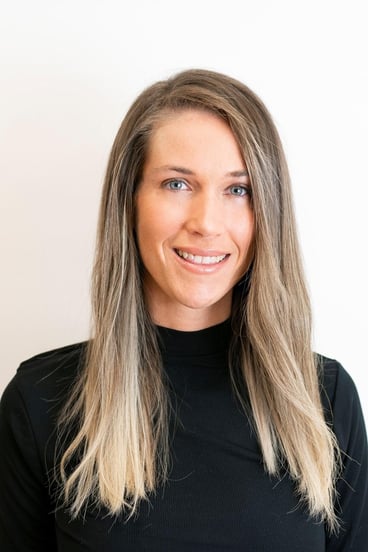 Michele Blakey is a dancer and fitness instructor from Orlando, FL. She has trained in Jazz, Lyrical, Modern, Pointe and the Vaganova Method of Ballet. She has a background in various group fitness classes, such as, weights, yoga, pilates, kick boxing and dance fitness. The Vaganova method of classical ballet encourages dancing with the entire body by teaching dancers to move their arms, legs and torso together in perfect harmony. Most recently she danced with the Russian Ballet of Orlando. Michele has found a love of helping people become healthy and fit. She loves the challenge of taking her students to the next level in their fitness or ballet goals.
Courtne Shed (Tap Instructor):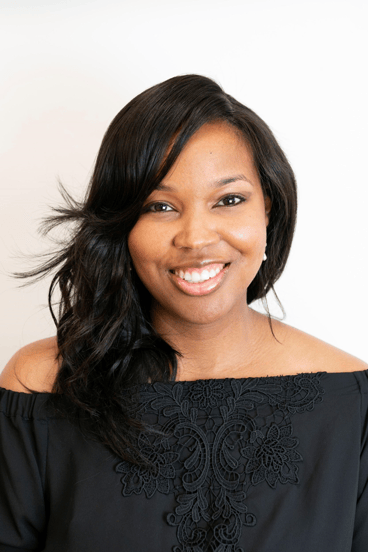 Courtne' Shed, originally from San Antonio, Tx, began her dance training at the age of 3 studying tap, jazz, ballet, clogging, and modern. For 11 years, she competed in numerous competitions receiving multiple awards for her tap solos. While continuing her love for dance, she was a member of Classic Dance Ensemble at Prairie View A&M under the direction of Danyale Taylor and Dallas Black Dance Theatre II under the direction of Allyne Gartrell. She also was a part of the tap company "Rhythmic Souls" and performed at numerous venues around Texas. She currently taps with Keira Leverton, director of Choreo Records Tap Company, in the DfW area. She is a recent graduate of Langston University, receiving her doctorate in physical therapy. Courtne'continues to participate in different tap dance conventions which allowed her to study under Nicholas Young, Jay Fagan, Darrick Grant, Barbra Phillips, Dena Mabry and Lane Alexander. She enjoys sharing her passion for dance, especially tap, to others.
Grace McGhee (Dance Instructor):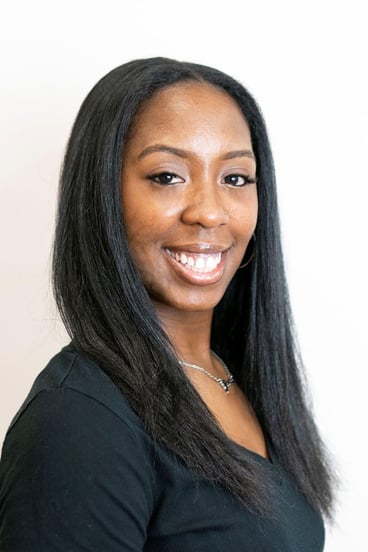 Grace McGhee, A Tennessee Native, born in raised but has lived in Texas for 15 years. Trained at dance invasion studio for many years. Transferred to train at momentum dance studio for last 2 years of high school.

She went to Mansfield Summit high school where she was on the drill team all 4 years and Captain her senior year. She studied at the university of Sam Houston state. She previously danced on a professional dance company for many years that danced all around the DFW and performed and choreographed a piece at ACDA in Austin TX.

She performed at a Dallas event as back up behind the legendary singer, Shelia E, in 2017, and performed in the 2019 Sharky Radio Music awards. Grace choreographs for many different drill teams/dance teams, where she encourages and thrives for her students to grow. She is so incredibly happy to Be apart of the Dream Team and to teach at such an amazing God fearing environment.
Briana Lee (Dance Instructor):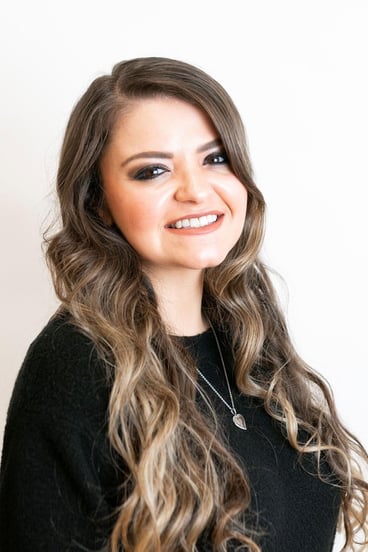 Briana Lee was born and raised in Arlington, Texas. She started dancing and competing at the age of ten until for A Step in Time dance studio in Mansfield, Texas. During her high school years, Briana danced on her high school dance team all four years where she held the position of first lieutenant her junior and senior year. Once Briana graduated from high school, she danced for Tarrant County Community College-Southeast campus's pre-professional company, Rhapsody Movement Company for four semesters. Afterwards, Briana was accepted into the University of North Texas's dance department for the Fall of 2016. During her time at the University of North Texas she made the Dean's List three times, President's List three times, received a Lucille Murchison Scholarship for dance, and also received Outstanding Dance Scholar amongst the senior dance students at the University of North Texas. Briana graduated with a Bachelor of Fine Arts in Dance Magna Cum Laude in May of 2019. While Briana was working on her degree, she taught ages two to twelve tap, ballet, jazz, tumble, hip hop, and lyrical at Davis Dance studio in Pilot Point Texas for one year. She also danced for the professional company, Common Thread Dance Theatre from April 2018 until November 2018. Briana is currently teaching tap, ballet, jazz, hip hop, and lyrical at the Family D.R.E.A.M. Center in Mansfield, Texas. She has hopes of receiving her teaching certificate for dance and theatre grades 6-12 so that she can pursue her dream career of becoming a high school dance teacher.
Heather Redic (Dance Instructor):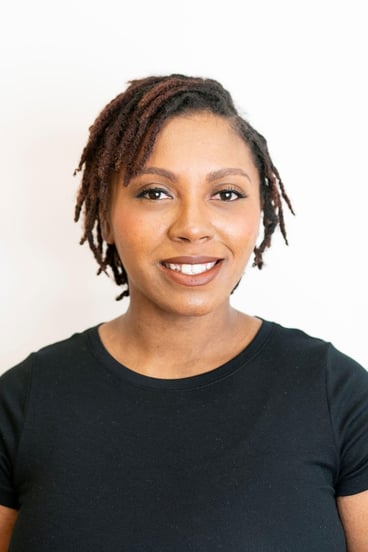 Heather has always had a passion for dance. She joined color guard at her High school and worked her way to becoming captain of the team for her remaining high school years. From there, she studied 2 1/2 years of dance at TCC South College. Heather auditioned and had the honor of dancing on their campus dance company, Continuum. Heather has danced with Shades of Motion Dance Company which is local DFW young adult dance company for 3 years and has had numerous of performing opportunities with them. Heather started teaching at the Family Dream Center in fall of 2017. She has completed her Associate of Arts degree and from there she plans on transferring to a 4 year university to major in Dance Education.
Kendall Chatham (Dance Instructor):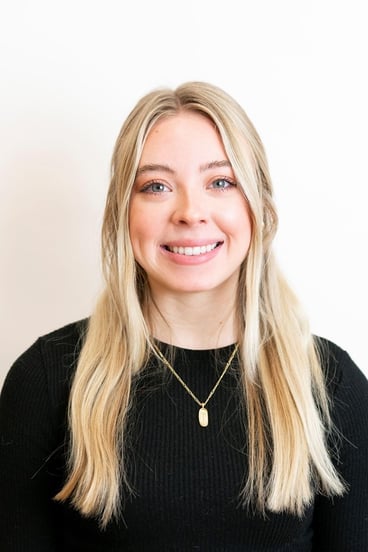 Kendall Chatham was raised in Mansfield, Texas and began dancing at the age of 5 at A Step in Time. At 15, she started training at Artistry in Motion Performing Arts Center and finished her high school training there. Throughout her training, she received numerous scholarships from conventions and competitions such as Nuvo, Revive, Encore, and VIP dance. She also attended intensives like Soulescape and Dancerpalooza. She began choreographing at 14 for solos and many dances for Legacy High School's dance class's winter and spring recitals. Currently, she is an online student at California State University Long Beach studying to get her Bachelors in Dance.
Chelsea Ghormley (Tumble & Acro Instructor):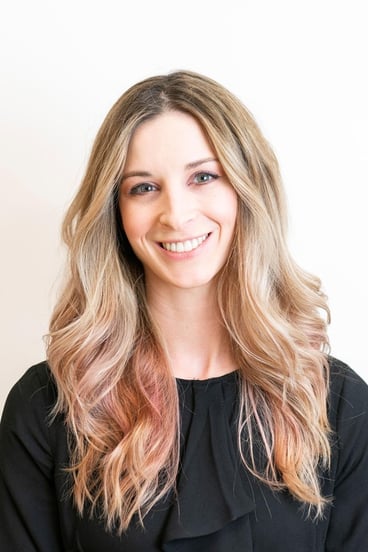 Chelsea has been in the dance industry for 20 plus years. She is a proud member of the Acro Dance Teachers Association (ADTA) and holds a Bachelor's Degree in Dance from BYU. Her experience spans beyond her dance training. She has operated an award winning studio for almost 10 years, has choreographed and taught numerous nationally acclaimed award winning numbers and holds numerous performance awards.
Milah Lucas (Dance Instructor):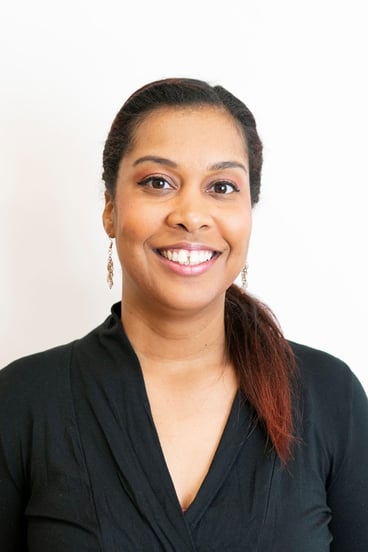 Jamilah "Milah" Lucas has over 25 years of dance experience, a Bachelor of Arts in Dance from Texas Woman's University, a national certification with Dance Educators of America and Dance Master of America, and she operates a prestigious pre-professional dance program for homeschooled children under Milah's School of Dance, LLC. As an artist in her early childhood years, she worked professionally under Faces International agency doing commercials, dance, and modeling. As a dance trainer and choreographer, her students have won numerous awards and scholarships regionally and, recently in 2019, represented the USA by placing Silver and Bronze at Dance Italia Grand Prix international dance competition held in Italy. Some of her students have been recognized by Joffrey Ballet, Joffrey Ballet School, Alvin Ailey, Bolshoi Ballet Academy, Dallas Black Dance Theater, Master Ballet Academy, and American Ballet Theater. Students who have trained under Milah have academically been accepted into magnet Greiner Exploratory Arts Middle School and Booker T. Washington Performing Arts High School in the Dallas Metroplex. When Milah is not working, her activities include playing piano, designing costumes, makeup art, and offering dance classes at various conventions upon invitation.
Sara Corley (Theater Instructor):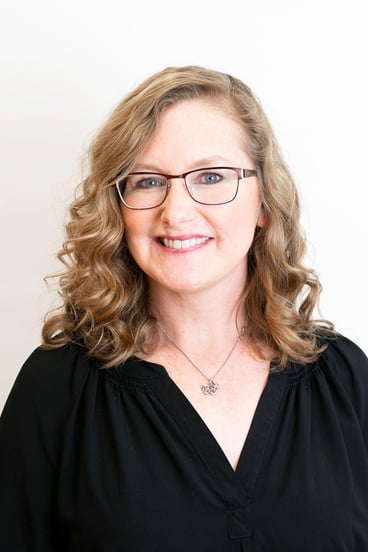 Sara Corley is a Theatre Arts Director originally from Wichita Falls. She began her teaching career in Frankston, Texas but has lived in Mansfield for the past 7 years. Sara has been performing in plays since she was in the 1st grade. During high school, Sara competed and received multiple awards in duet acting, oral interpretation, and improvisation. After college, Sara received her BFA in Theatre from Midwestern State University.Sara Corley is a resident of Mansfield, Texas and has been an MISD Theatre teacher for 7 years. In 2018, Sara received Teacher of the Year for Brooks Wester Middle School. In her 18 years of teaching, she has directed over 30 productions and assisted in 10. Sara's students have received multiple awards in one-act play competitions and improvisation.
Sara is married to Kirk Corley, Head Director for Summit High School. Her oldest, Logan, is a Musical Theatre Major at UCO in Edmond, Oklahoma. Her youngest, Hunter, will be entering 8th grade and enjoys playing sports.
Dianne Logan (Piano and Voice Instructor):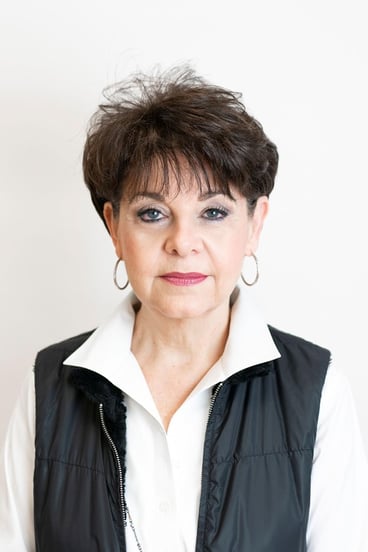 Dianne Logan began as a student of music at a young age. Her studies continued through college in Denver, Colorado and Springfield, Missouri. Dianne's life experiences include singing, playing and directing small groups and choirs as well as traveling around the United States as a soloist and member of various singing groups. Throughout the years, she has taught private lessons in both piano and voice in Colorado and Texas.
Dianne (and her husband Charles) have served as Senior Pastors for many years in Brazoria County, TX. They have been church and community leaders and have always loved working with children and youth. Dianne also served as a Principal of a Christian School in Richwood, TX. She has a passion for teaching the skilled disciplines of piano and voice and all while she instills fun learning techniques that kids can practice at home.
Chad McElroy (Baseball Coach):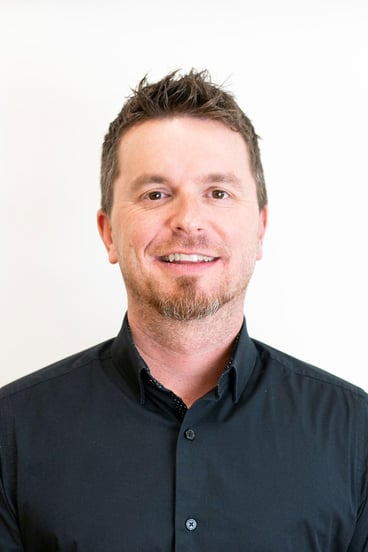 Coach Chad has been coaching baseball, soccer, basketball and football for over 10 years. He has also volunteered at boys and girls clubs multiple times throughout his life and served as a coach and mentor. As a coach, he feels each players development and seeing them smile when they finally "get it" is important! He honestly enjoys learning from each of his players as well.
Coach Chad Being involved with youth sports as well as giving back to my community and it's families. He enjoys watching hi boys play a sport they love but most of all being with their friends they love! When he is not busy coaching baseball, he spends his time playing & watching all sports, fishing, camping, landscaping and traveling.
Jack Rizzo (Baseball Coach):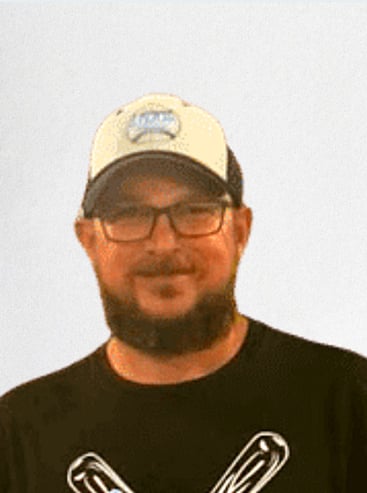 Coach Jack started as a volunteer head coach of a baseball team at the local YMCA in college. Years later, he served as either head coach or assistant coach for his three kids' various baseball, softball, soccer, basketball, and football teams.
As a player, he always admired when specific coaching/advice was articulated clearly and produced results quickly. He remembers hoping that when the time came for him to be in those shoes, that he could communicate in a similar way or better. As a coach, there are few better experiences than seeing kids understand and apply your principles and turn that into improved performance.
When Coach Jack is not coaching baseball he enjoys: travel, cooking, outdoor activities, and home improvement.
Dallen Thorpe (Baseball Coach):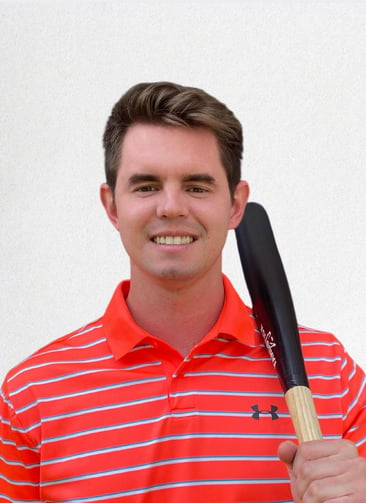 Coach Dallen's coaching journey started in 2012 with TexElite Baseball in Cedar Park, Tx. He immediately fell in love with coaching and coached in the Austin area until 2016. He worked with age groups from 5u to 18u and even some collegiate athletes in their 20's. He was fortunate enough to coach multiple teams and give lessons during that time. He took a break from coaching from 2016 to 2019 to focus on school. Once he moved up to the DFW area in 2019 he began coaching again at D-bat Mansfield. There, his fire for coaching was reignited. He has been giving baseball lessons and coaching at MYBA since then.
Coach Dallen is excited to work with the DREAM Team. He feels the internal core values of the program, aligns with his own core values. He believes that allows for us to build a one of a kind culture and experience for kids to work and grow into young adults.
In his spare time, he enjoys hiking, playing and watching all sports, going to church, and spending time with his family.
Raqi Goodsell (Dance Instructor):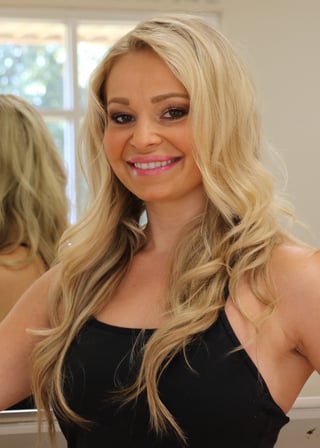 Raqi grew up in Ogden, Utah where she began dancing at the age of 3 and competed in her first solo at the age of 5. Her formal training includes Jazz, Tap, Classical Ballet, Point, Hip Hop, and Contemporary. In an effort to expand upon her training she participated in nationally recognized convention/competitions including NYCDA, JUMP, WCDE, and LADM, where Raqi won numerous awards and scholarships for her work not only as a soloist in the competition world but also in convention classes and auditions. Her competition teams were also very successful where she was consistently recognized for her commitment, hard work, and leadership. In addition, Raqi was also accepted into several summer intensives including the prestigious NYCDA Summer Intensive in New York City. With over 27 years of experience Raqi has trained and worked along side with the some of the foremost professionals in the industry including, Joey Dowling, Jacki Ford, Travis Wall, Mark Meismer, Liz Imperio, Jason Parsons, Andy Pellick, Kenny Ortega and Dana Wilson -- to name a few.
After graduating Weber High School in Ogden, Utah, Raqi matriculated to the University of Utah where she continued University-based dance training by taking regular ballet and jazz classes with the likes of Bonnie Story, Odyssey Dance Theater, and several Ballet West master teachers. Professional credits include the Nutcracker, Thriller, 2002 Salt Lake City Opening/Closing Olympic Ceremonies, Disney's Musical Television Film -- High School Musical 1, 2, and 3 as a principle dancer, and other motion picture films and live shows. Raqi also began teaching at the age of 19 and she has taught at some of the best dance studios in the country including The Dance Club and Dance Impressions -- serving as the Company Director. She specializes in Jazz technique, Contemporary Jazz, choreography, and cleaning choreography of all styles for teams, duo/trios, and solos. Many of her students have won national titles and high recognitions in national team competitions. In addition to training she also has several years of experience serving as a judge for many local dance competitions.
Destiney Peters (Dance Instructor):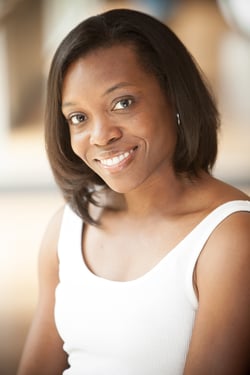 Destiney Peters is a native of Little Rock, Arkansas and has studied dance for more than 15 years. She received her training at the Centre for the DansArts in Little Rock, AR. She has over 19 years of teaching experience across all ages and dance styles. Destiney studied modern dance at the University of Oklahoma under the direction of Denise Vale and Derek Minter. She later auditioned and became a member of the OU modern dance company. Destiney later returned to Little Rock where she received a minor in dance performance from the University of Arkansas-Little Rock. Destiney is a member of the Potter's House of Dallas' dance ministry, Before His Throne. She is currently their technique coach and choreographed several pieces with the team director, Mickye Castillo. She is passionate about dance, and believes that it has the ability to give life and bring healing to her students. Destiney received her Master's degree in Communication Disorders at Texas Woman's University. She is currently working as a Speech Therapist for many different schools with Mansfield ISD. Destiney is passionate to join our team as our special needs, Dance Movement, instructor. She is married and has two sons.
Jaela Roe (Dance Instructor):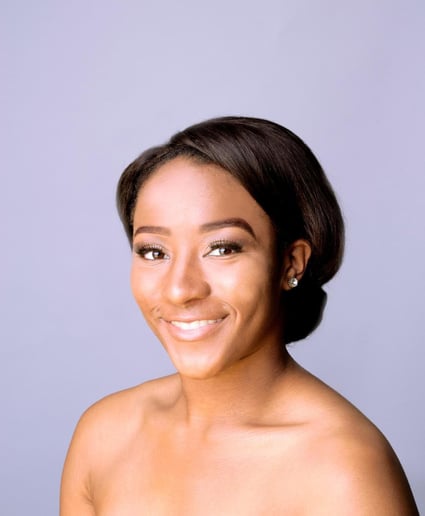 Dallas, Texas native Jaela Roe is a recent graduate of The Alabama State University, where she earned a BFA in Dance with University Honors (Summa Cum Laude). During her time at ASU, she had the privilege to work with several esteemed artists such as Kavin T. Grant, Michael Medcalf , Jerome Stigler, James Atkinson, Lindsey R. Benton, Regine Metayer, and Jeremy McQueen. Jaela trained with Dallas Black Dance Theatre and received additional training from Cleo Parker Robinson Dance Summer Intensive on scholarship. Jaela looks forward to serving her community through the art of dance!