Rachel Moraw (Owner/FDC Programs Director/Instructor):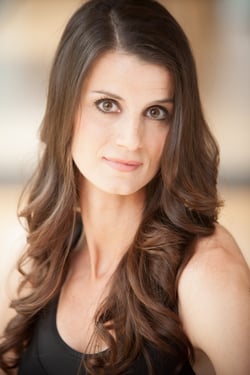 Rachel Moraw is the co-founder of the Family D.R.E.A.M Center, the creator of DREAM Dance Conservatory, and DREAM Barre Fitness. Rachel began training in all styles of dance at a young age; by the time she was a teenager, Rachel was awarded a scholarship to the University of Iowa's youth ballet program. She went on to study dance at Oklahoma City University on a dance scholarship, and completed her degree at the University of Iowa graduating with honors receiving a Bachelor of Fine Arts in Dance. Rachel has danced professionally with companies such as The Core, Pax Fiat, and Dancers in Company. Rachel was also a founding member of the non-profit Firefall Dance Theatre. Firefall Dance Theatre performed around the United States and internationally, as well as, taught numerous dance workshops and classes. She has studied under some of the legendary master teachers in New York, Chicago, and with the Dallas Metropolitan Ballet during their summer workshops. In 2001, she founded Kingdom Dance Kids where she and her staff instructed over 1,000 students in 28 schools for the last 12 years. Rachel is well known for her motivating and inspirational children's dance programs. During her teaching career, Rachel became active in the fitness industry. Rachel is Pilates certified, AFFA certified, as well as taught group fitness at Lifetime Fitness and 24 Hour Fitness. After training and teaching in gyms for 6 years and missing her ballet workouts, Rachel stumbled upon barre classes and fell in love with the concept of fusing stretching, ballet, and pilates. Rachel took her years of dance and fitness techniques to put her own twist on barre. Rachel and her husband, Patrick, co-founded Family D.R.E.A.M Center and have three beautiful children, Ayla, Josiah, and Judah.
Patrick Moraw (Co-Owner/Development Director):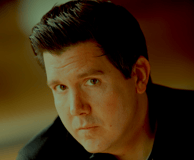 Patrick Moraw, co-founder of the Family D.R.E.A.M Center, is a Summa Cum Laude graduate of Southwestern Assemblies of God University with a double major in Christian Education and Pastoral (Church) Ministries. Patrick has an extensive background (and passion) for working with kids and youth as he has served as Youth Pastor/Chaplin and Vice Principal for a total of nine years (at two different Churches/Christian Schools). In 2003, the Lord led Patrick into the marketplace where he has developed and built a national/international presence for an innovative bank technology/fundraising software company named Paperless Transaction Corporation. He has served as Vice President of Sales and Marketing for Paperless Transaction Corporation and has led efforts to partner with local organizations/churches to internationally known organizations/ministries in the areas of fundraising and donor management. Paperless Transaction Corp. has twice been featured in the Dallas 100 Entrepreneur Awards (at SMU in Dallas) and has spoken at Christian Leadership Alliance and many other conferences/forums across the nation. Patrick's role with the Family D.R.E.A.M. Center is as a founding leader (along with Rachel) of the vision of the Center and Patrick helps oversee the web/marketing strategy for the D.R.E.A.M. Center.
Kelly Norman (Dance Company Director):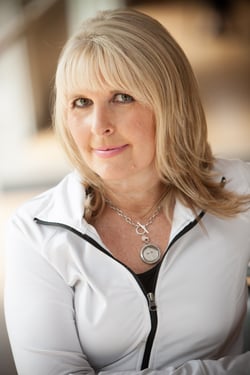 Kelly Norman is a well-known dance instructor and accomplished choreographer in the DFW area. She began her dance training at the age of five under the late Jimmie Ruth White where she was a competitive soloist and company member at the Spotlight Dance Studio for thirteen years. She is extensively trained in jazz, ballet, lyrical, tap, hip hop and drill team. Kelly was the Captain of her high school dance team where she later went back and directed the team for five years. She has a bachelor's degree in Dance from Texas Woman's University and performed with Dance Energy Repertory Dance Company while she was in college. Kelly is the former owner of the award winning Plano Dance Force dance studio where she was the Director and Choreographer for sixteen years. She was an instructor at the United Performing Arts Company for three years where she was a Company Director and teacher. Kelly's dance companies and dance teams have won many awards for their outstanding technique along with winning numerous regional and national titles. She has taken her dancers on dance tours in New York, LA, New Mexico, Florida, and the Bahamas where they danced on cruises for Disney, Carnival, and Royal Caribbean along with performing at Disneyland, Disneyworld, California Adventure, and Universal Studios. Dancers under Kelly's direction have been awarded scholarships, top honor awards, and titles at numerous dance conventions and competitions. Many of her students have gone on to pursue a professional career in dance. Kelly is currently on staff at the American Dance Drill Team School where she is a head judge, instructor, choreographer, and master teacher. She is also the Jazz and Hip Hop Curriculum Director there and has been with the company for over twenty years. Kelly has had the privilege of taking master classes from some of the top choreographers in New York and LA over the past twenty years such as Joe Tremaine, Doug Caldwell, Ray Leeper, Wade Robson, Gus Giordano, Mia Michaels, Brian Friedman, and Tyce Diorio. Kelly is excited to join the DREAM Team at the Family D.R.E.A.M. Center as the Competition Team Director as well teaching jazz, lyrical, & hip hop classes. She has been teaching dance for over twenty years, and has devoted her life to sharing her love for dance with her students! She is married to her high school sweetheart Mark and has two sons, Chase and Grayson!
Courtne

' Shed (Tap Instructor):

Courtne' Shed (originally from San Antonio, TX) began her dance training at the age of 3 studying tap, jazz, ballet, clogging, and modern. For 11 years, she competed in numerous competitions receiving multiple awards for her tap solos. While continuing her love for dance, she was a member of Classic Dance Ensemble at Prairie View A&M under the direction of Danyale Taylor and Dallas Black Dance Theatre II under the direction of Allyne Gartrell. She also was a part of the tap company "Rhythmic Souls" and performed at numerous venues around Texas. She currently taps with Keira Leverton, director of Choreo Records Tap Company, in the DfW area. She is a recent graduate of Langston University, receiving her doctorate in physical therapy. Courtne' continues to participate in different tap dance conventions which allowed her to study under Nicholas Young, Jay Fagan, Darrick Grant, Barbra Phillips, Dena Mabry, and Lane Alexander. She enjoys sharing her passion for dance (especially tap) with others.
Emily Scown (Hip-Hop/Contemporary Instructor):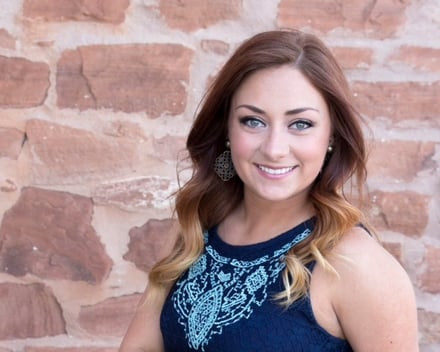 Emily Scown is a dancer, choreographer, and teacher originally from Odessa, TX. She is currently a senior getting her BA in Dance Education at Texas Woman's University. She has been teaching and choreographing for 3 years and has won many National Championships and Choreography Awards from Crowd Pleaser's Nationals. She is currently a member of Pedestrian Dance Movement (a contemporary company and a member of Renegades Elite Company-a hip-hop dance crew). She loves inspiring her students to open up and express themselves through movement and dance. She hopes to challenge her students and encourage them to be the best they can be.
Lindsay Breaux (Office Manager):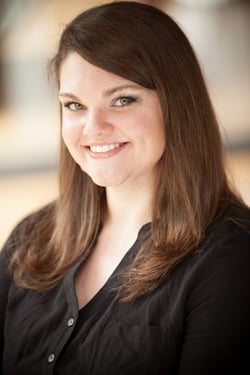 Lindsay Breaux is a native of Lafayette, Louisiana. She has always loved working with children and has grown up tutoring and teaching Vacation Bible School and Sunday School, at home and abroad, for many years. This passion and her love for the Lord led her to Pineville, Louisiana where she received her Bachelor's degree in Elementary Education. After graduation she taught 5th grade for two years before feeling redirected by the Lord to go back to school. Up until this point in her life, God had given her the opportunity to go on several mission trips overseas, and she felt that God was now directing her to learn more about being a missionary and a church planter by going to seminary in Fort Worth, Texas. Lindsay just received her Master's degree in Missiology from Southwestern Baptist Theological Seminary this past December and has moved to Arlington, Texas to serve in a new church plant in the area called the International Baptist Church of Arlington. She desires for all people, no matter age or race, to come to know Jesus Christ, grow more in their relationship with Him, and to then become disciple-makers themselves. Lindsay is FDC's Office Manager and enjoys being able to help connect with FDC clients at the front desk, by phone, or email---if you have any questions about anything at the Center, Lindsay is the person to talk to!
Stormi Berry (Office Assistant):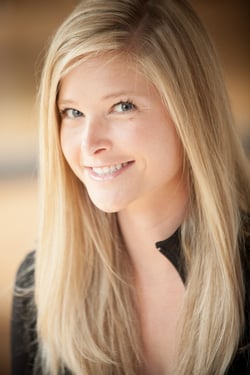 Destiney Peters (Special Needs Dance Instructor & Substitute Instructor):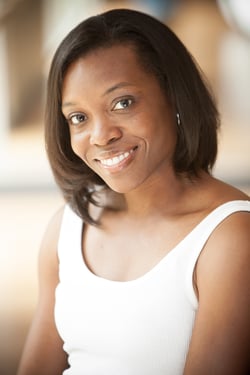 Destiney Peters is a native of Little Rock, Arkansas and has studied dance for more than 15 years. She received her training at the Centre for the DansArts in Little Rock, AR. She has over 19 years of teaching experience across all ages and dance styles. Destiney studied modern dance at the University of Oklahoma under the direction of Denise Vale and Derek Minter. She later auditioned and became a member of the OU modern dance company. Destiney later returned to Little Rock where she received a minor in dance performance from the University of Arkansas-Little Rock. Destiney is a member of the Potter's House of Dallas' dance ministry, Before His Throne. She is currently their technique coach and choreographed several pieces with the team director, Mickye Castillo. She is passionate about dance, and believes that it has the ability to give life and bring healing to her students. Destiney received her Master's degree in Communication Disorders at Texas Woman's University. She is currently working as a Speech Therapist for many different schools with Mansfield ISD. Destiney is passionate to join our team as our special needs, Dance Movement, instructor. She is married and has two sons.
Sandra Sommerfruct (Director of Educational Programs/School of Character and Etiquette):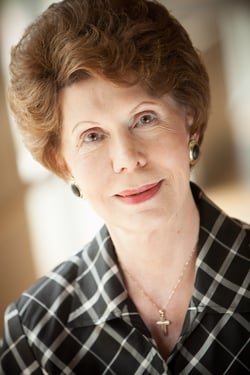 Sandra Sommerfrucht, the wife of James Sommerfrucht, has two sons and five grandchildren live in the Dallas area. She received her Bachelor of Arts degree in 1964 and then began teaching Latin and English near the Houston area. In 1999, Sandra joyously added Bible History and Literature, an elective fully accredited by the state and offered to grades 9-12. With a desire to see more people develop an intimate relationship with Jesus Christ, Sandra later wrote a book, copyrighted in 2004, entitled The Best Seat in the House and subsequently co-authored The School of Character, a curriculum for changing young people into the image of Jesus Christ. Her second book, How To Meet And Marry Your CovenantMate, was published in 2011. Passionate about God's living and active Word, Sandra Sommerfrucht looks forward to many more years of serving God by writing about and teaching His Word.
Rosamond Panzarella (School of Character and Etiquette):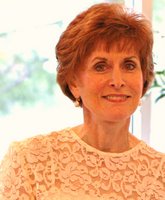 Rosamond Panzarella is the wife of John Panzarella and the mother of three college-graduate daughters. In 1967, she was awarded from the University of Texas at Austin a Bachelor of Arts degree with a double major in history and English. She then began teaching history near the Houston area. Later, she completed a Master of Arts degree as a reading specialist at the University of Houston. Desiring to help students with reading problems, she subsequently opened and managed for eight years a private reading clinic. In 1987, she returned to Brazosport Independent School District, teaching high school English. In 1999, Rosamond also began teaching Bible History and Literature, an elective and state-accredited course at BISD. Also, she co-authored The School of Character, which received a copyright in 2007. The vision of The School of Character is to see students demonstrate godly and excellent character in all areas of their lives. Rosamond's desire is to serve the Lord and teach His Word.
Lauren Baker (Fitness Instructor):
Lauren Baker is a fitness instructor and personal trainer with 5 years of experience teaching various group fitness format such as circuit training, barbell, Power Cuts, P90X, cardio resistance training, tabata, and boot-camp. An avid runner who has completed several marathons and half-marathons, Lauren recently discovered the immense benefits of Barre fitness after experiencing how the stretching, lengthening, and low-impact nature of this full-body workout relieved joint and muscular pains associated with her high-impact training, while sculpting and elongating the muscles. She was hooked; became Bender Barre certified and added Barre to her (as well as her clients') fitness regimen.
Lauren has been a fitness enthusiast for many years, and recently left her full-time career in higher-education administration to pursue a full-time career in fitness. She has a strong desire to help people, particularly women, who feel discouraged and frustrated about their overall health and wellness. Lauren holds the following certifications: Personal Training (ACE), Group Fitness (ACE), Bender Barre, P90X (BeachBody), and Body Pump (Les Mills).
Lauren and her husband (Hollie Jr.) have two children, Trey and Olivia.
Emily Davis (Preschool Dance Instructor):
Emily Davis started her artistic developments at a young age beginning in pre-school dance. Every day growing up seemed to be spent in a studio while taking tap, ballet, and eventually pointe, lyrical, modern, broadway, and jazz in the Rio Grande Valley. Some of her community broadway choreography credits include Annie, You're a Good Man, Charlie Brown, and Aladdin, Jr. where she performed in schools and churches. Along the way, she participated in many church activities that brought exposure to society's needs. After graduating in 1999 from Southwest Texas State University in San Marcos (TX) with a Dance degree, she became a vocational missionary where she worked artistically on staff serving with non-profit organizations such as Campus Crusade for Christ International, Artists in Christian Testimony International, BreakDown International, East Gate Studios, Inc. and Firefall Dance Theatre while residing in Indiana. She was able to use her gift and teachings of dance while being on staff with the various companies and organizations. In 2011, she completed her Master of Arts in Dance at Texas Woman's University in Denton, TX.
Over the past 15 years, Emily has had opportunities to teach dance and use the arts in Spain, Guatemala, Japan, and in a Women's' Prison in Indianapolis, Indiana. She knew at a very young age that she would always be involved in the arts and when she recognized God pursuing her she was honored to combine the two loves of serving the Lord through the arts. Emily also served as the dance director at a private Christian school in Fort Worth for three years where she taught ages three to eighteen. One thing is for sure---she has always gravitated toward the younger kids where she loves to teach the basics of dance while having fun and being silly! When she is not with the younger ones , she also enjoys working with any student when it comes to classical ballet, tap, and especially modern. The Family D.R.E.A.M. Center has definitely been an answer to prayer where she appreciates the love and vision for art while following the principles of God.
Dianne Logan (Piano and Voice Instructor):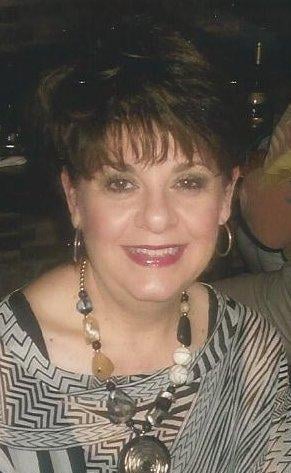 Dianne Logan began as a student of music at a young age. Her studies continued through college in Denver, Colorado and Springfield, Missouri. Dianne's life experiences include singing, playing and directing small groups and choirs as well as traveling around the United States as a soloist and member of various singing groups. Throughout the years, she has taught private lessons in both piano and voice in Colorado and Texas.
Dianne (and her husband Charles) have served as Senior Pastors for many years in Brazoria County, TX. They have been church and community leaders and have always loved working with children and youth. Dianne also served as a Principal of a Christian School in Richwood, TX. She has a passion for teaching the skilled disciplines of piano and voice and all while she instills fun learning techniques that kids can practice at home.
Jesse Washmon (Guitar Instructor):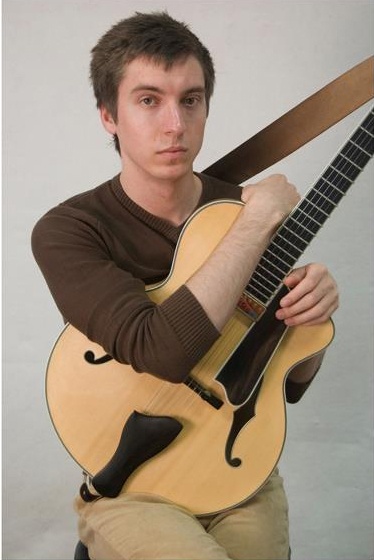 Born in Denton, Jesse began playing guitar at age 8, studying primarily classical guitar. Living and growing-up in a heavily-Jazz infused town, Jesse would begin studying Jazz with friend and mentor, Thad Bonduris at the age of 16. At this point, Jesse was working as a freelance Classical cellist. He would move to Fort Worth a few years later to begin studying music at Texas Christian University. At TCU, he studied Classical guitar with Chip Christ and Tom Burchill, performing in master-classes with Carlo Pezzimenti and Miguel Romero. Jesse also performed extensively as a student on campus as well as a local freelance musician in the Dallas/Fort Worth area, performing in musicals, at weddings, recitals, and other events. Such notable appearances include his performances withDanceTCU, the TCU Jazz bands, the TCU Vocal Jazz ensemble, as well as opening for the local Grammy Award-winning band "Brave Combo" with Latin/Popular band the "Tic-Tac-Toads". Gigging in the area he has played in various contexts with Frederick Sanders, Kyp Green, and other seasoned Jazz musicians in the D/FW area. Recently graduated from TCU with Bachelor of Arts degree with concentration in Classical guitar, Jesse has been focusing his efforts on his latest project, The Jesse Washmon Group. The group has appeared at such venues as The Amsterdam Bar, Soho Food and Jazz, Crossroads Winery, among other venues. Consisting of Chike Okaro on Double Bass and Andrew Nordan on Drums, the group plays the repertoire of such Jazz guitar greats as Wes Montgomery and Kenny Burrell as well as incorporating original music. Jesse is currently residing in Fort Worth, working as a private instructor and freelance musician.
Jesse is excited to work with students at the Center. He has a passion for teaching guitar to beginners all the way up to someone who just needs to refine their technique.
Zina Martin (Visual Arts Director):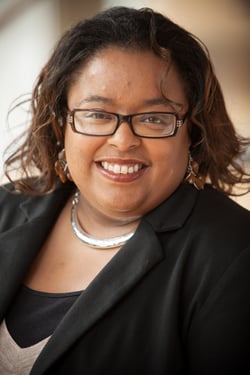 Zina Martin is a native Houstonian with two beautiful daughters. Zina studied Graphic Design and Multimedia at Westwood College of Technology and Full Sail University. Additionally, she worked for 10+ years as Event Designer for Lemond Catering, a premier full-service catering and event production company in Houston. After moving to the Dallas area, she began her freelance design path by designing print ready graphics for many clients, hand beaded jewelry and even fashion design, by Zina's design company, Zesigns Designs.
Zina is currently Art Instructor at Waterford Oaks Elementary in Cedar Hill ISD and has been for 5+ years. She serves on the Education Advisory Board for the International Museum of Cultures and has collaborated with the director regularly for the last 4 years on projects with the local community. She is a member of TAEA and NAEA, Texas Art Educator's Association and National Art Educator's Association, respectively.
Zina has always stayed true to her love for art and discovering art in everyday life, even the beauty in the captivating silence of a snowfall. She passes this passion on to her students on a daily basis by using the Elements of Art and Principals of Design to teach them to experience art with new eyes and feel it with open hearts that they really are all artists (We are created in His image, so how can we not have traits from the ultimate Creator)…we all need to discover our medium and have the faith to follow it, regardless of where it takes us. Life is about the journey, not the destination and this is her approach to instructing art.
Vanessa Polozola (

Tumble Instructor):
Vanessa grew up in Joplin, MO and was a gymnast and dancer for 15 years. She was a cheerleader in High School as well as in college at Missouri Southern State University while also coaching all-around gymnastics and tumbling. Afterwards, she moved to Colorado where she not only coached gymnastics, but taught snowboarding and worked as a river guide in the summers. Relocating to Texas in 2001, she coached tumbling at All-American Cheer United in Arlington. Vanessa has been married for 12 years and has two little girls (ages 10 and 7).
Taya Hunter (Barre Fitness Instructor):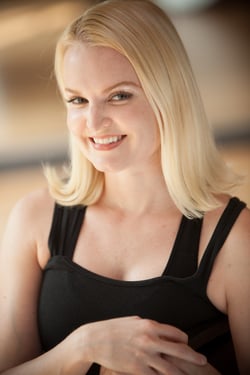 Taya Hunter is a yoga and barre instructor who has taught yoga and fitness for ten years. Her love of fitness began with her training in gymnastics, dance, and cheerleading. After graduating from Oklahoma State University, she assumed various positions in cheerleading, gymnastics, teaching, and choreography. Throughout her first pregnancy, Taya felt the calling to become a teacher as she fell in love with yoga. Since then she has worked for many of the gyms and studios throughout the Arlington/Mansfield area. Taya is trained to teach a spectrum of formats ranging from advanced hot power yoga to chair-based yoga for senior adults. She is also trained in mat pilates, barre, and yoga fusion classes. Taya has also added barbell training classes to her repertoire in order to promote the of importance of cross-training.
She holds a 200-Hour Teacher certification with the Yoga Alliance, a NESTA Sport's Yoga certification, AFAA Group fitness certification, SilverSneakers YogaStretchTM certification, and has trained on multiple Barre formats. Taya's passion is using yoga as a cross-training tool for athletes, as well as making yoga accessible to everyone through chair-based adaptive classes. She has three small children and a fantastic husband named Andy. Her main priorities are her faith and her family.
Holly Watson (Vocal Coach and Piano Teacher):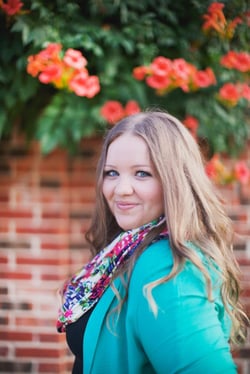 Born and raised in Sydney, Australia, Holly's passion for singing started at a young age in her home church, Hillsong. She has been a lead vocalist on many Hillsong worship albums, and toured with them around the world. Wanting to further expand her musicianship and vocal performance skills, Holly studied contemporary voice performance for two years at the Contemporary Music Centre in Sydney.

A naturally shy person, Holly had to work in overcoming her own stage fright. As a result, she is passionate about developing others' gifts and seeing them grow in confidence. With extensive live recording and touring experience, Holly understands the importance of vocal health. Her goal is to develop skilled singers that can sing for a lifetime. No matter your age or experience, Holly wants to help you craft and develop your vocal ability.

Holly and her husband Aaron moved to Mansfield, Texas in 2010. They have been married 10 years and are having a blast raising little Beau Daniel.