DREAM Team Fundraising
To help offset the costs of tournaments, DREAM Team Baseball will offer two fundraising opportunities. The funds raised between these two fundraisers will go towards their tournament fund. If enough funds are not raised, the remaining balance will be billed to the card on file.
*Teams 7U and 8U will play in 4 tournaments this Spring. Players will be billed a ONE TIME $200 tournament fee on March 1, 2023 to the card on file in EZFacility.
*Tournament Teams 9U, 10U Silver, 11U, 12U, and both 13U teams will be billed a ONE TIME $400 tournament fee on March 1, 2023 to the card on file in EZFacility.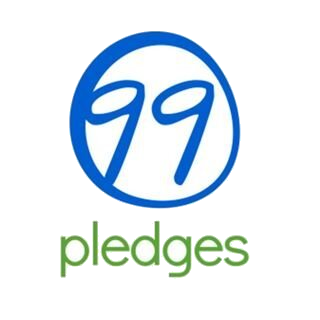 99Pledges
Fundraiser Date: January 23rd - February 3rd
99pledges is a great virtual fundraiser for our DREAM Team players! Each player will receive his own personalized link that he can share with family and friends! The player receives the funds (minus the processing fees) directly in to their tuition accounts. Once each player's page is created, you will be sent the link via email.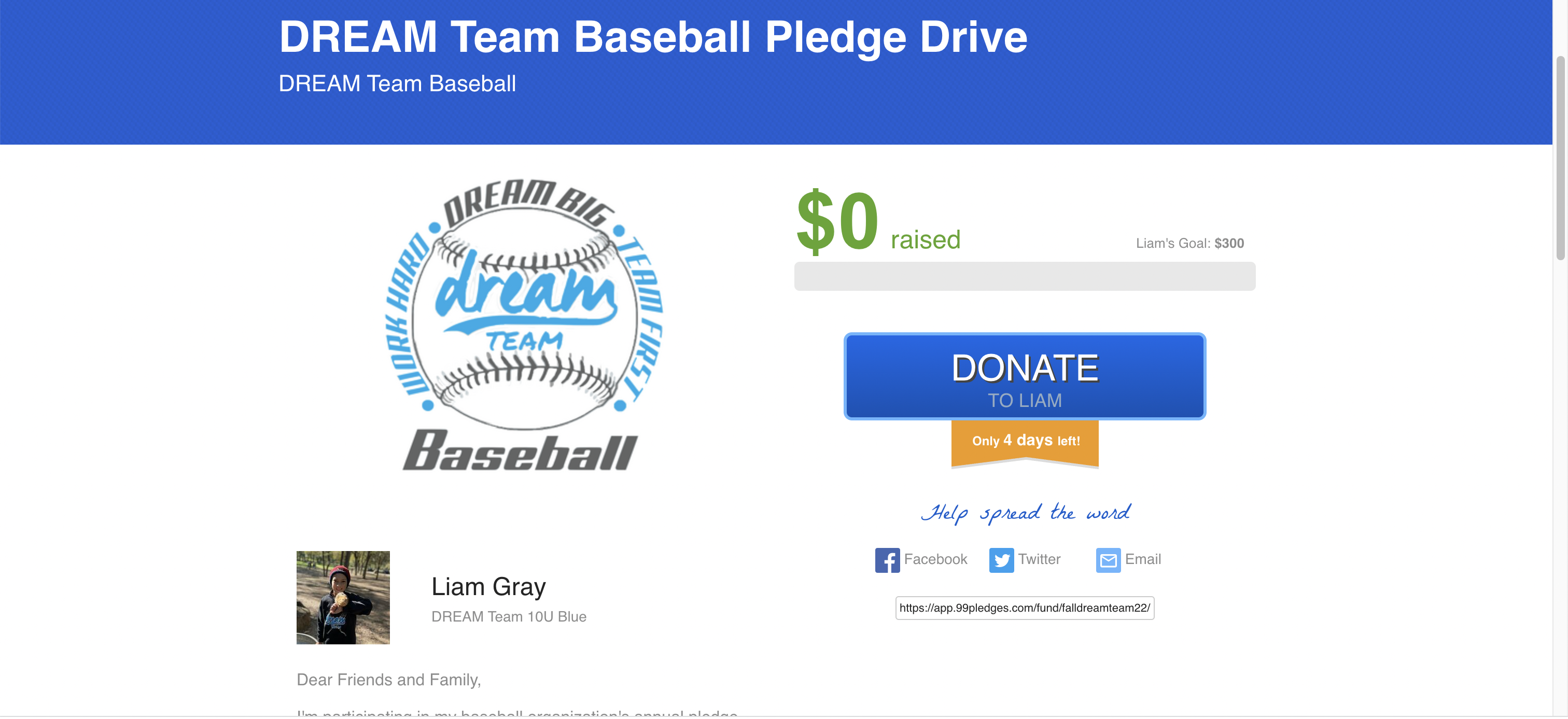 DREAM Team Baseball Raffle
Date: February 13th- February 25th
DREAM Team Baseball will be doing it's very first Raffle for fundraising!

There will be 3 prizes and winners will be announced via FB Live!

1st place- $250 cash prize

2nd Place- Dallas Stars Tickets ($150 value)

3rd Place- Texas Rangers Tickets ($100 Value)

Players can pick up tickets anytime at the DTS Desk or the Main Office after February 10th.

When you sell a ticket the person who bought the ticket will keep the larger half; the section with the logo. They will return the contact info portion to you and that is what you will turn back into us.

We will have 2 days where parents can return the tickets and money. We will collect all tickets and money at the DREAM Main Office (1496 Heritage Pkwy). You can turn the tickets and money in on February 23rd or February 27th. These will be the only dates we will be collecting the money.

Drawing will take place on March 6th via Facebook Live!

All funds raised minus the admin fee will go towards the players tournament fee first. Once the tournament fee is covered, if there is money left over it can go towards the players tuition.
Each player must pay an admin fee which covers the cost of the tickets and prizes. Any funds raised after the admin fee will be applied directly to your tournament fund that is due March 1, 2023.